I am Doriane Woo,Taiwanese originated musician, composer, voice over artist, language coach and Martial Arts practitioner. I am crazy about good food, cakes, coffee, sports, music, movies and learning languages. in Coffee & Tea with Dori, we are sharing funny, refreshing, educational and silly things about my life in Paris, different people's adventures in different fields, to inspire us to live better, simpler and happier. I am so happy that I finally started broadcasting again after 15 years, since my Radio job in Taiwan. Thank you, dear Amy, for your support and idea.
Episodes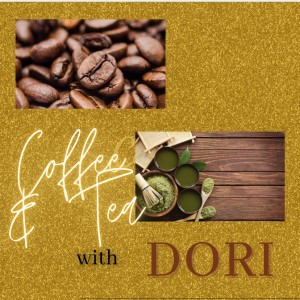 Saturday Aug 21, 2021
Saturday Aug 21, 2021
Suite à une agression dans le métro Parisien, Delphine a commencé à apprendre le Jiu Jitsu, après quelques soucis de santé, elle a switché à chercher un art martiaux plus doux et interne, le Qi Gong. Récemment elle a découvert un autre sport et pratique qui l'aide à rester plus zen et trouver l'harmonie dans la vie, la Sophrologie. 
Delphine B. partage ses expériences en développement personnel, comment elle est devenue coach / sophrologue et son projet pour aider les gens à gagner plus de confiance en soi, mieux gérer les stress, la relation à l'argent, la famille, l'amour, à accéder à plus de bien être, joie et prospérité!
Son chaîne YouTube, Richesse Illimitée https://www.youtube.com/channel/UCnUBPTDdFoem3wbCGMR6ohA
Facebook
https://www.facebook.com/RichesseIllimitee/
Instagram