I am Doriane Woo,Taiwanese originated musician, composer, voice over artist, language coach and Martial Arts practitioner. I am crazy about good food, cakes, coffee, sports, music, movies and learning languages. in Coffee & Tea with Dori, we are sharing funny, refreshing, educational and silly things about my life in Paris, different people's adventures in different fields, to inspire us to live better, simpler and happier. I am so happy that I finally started broadcasting again after 15 years, since my Radio job in Taiwan. Thank you, dear Amy, for your support and idea.
Episodes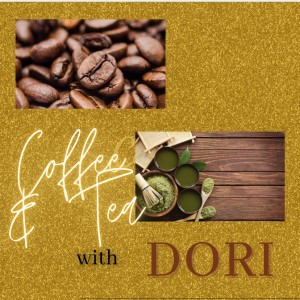 Wednesday Mar 30, 2022
Wednesday Mar 30, 2022
Tiffany D, a French girl who loves so much everything about Asian culture and tea, shares with us her Chinese language learning experience, trip to Taiwan and insights on the lovely and notorious side of shops in Paris, why many French people don't like to speak English. She also introduces a little the French education system, how challenging it is now looking for a good job in France, and more. 
You will be surprised by her maturity, open mind, her soft and calm voice. Grab a nice cup of tea, some cake and enjoy this episode! 💗
Instagram @pause_gouthe 🌱