I am Doriane Woo,Taiwanese originated musician, composer, voice over artist, language coach and Martial Arts practitioner. I am crazy about good food, cakes, coffee, sports, music, movies and learning languages. in Coffee & Tea with Dori, we are sharing funny, refreshing, educational and silly things about my life in Paris, different people's adventures in different fields, to inspire us to live better, simpler and happier. I am so happy that I finally started broadcasting again after 15 years, since my Radio job in Taiwan. Thank you, dear Amy, for your support and idea.
Episodes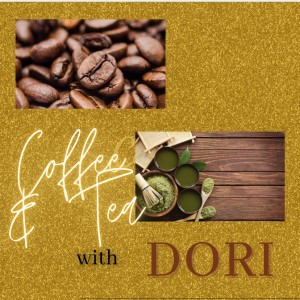 Sunday Aug 29, 2021
Sunday Aug 29, 2021
Born in Taiwan, the Happy Hell, then went to school in New Zealand, the Lonely Heaven, Ruby talks about her dancer life, secrets to keep in shape, near-death anorexia experience at teenage years and how the love of the family and monks saved her, also how she accidentally started learning self defense and got green belt in Ninjutsu.
Grab a coffee, snack or tea and enjoy listening to her story with loads of laugh!
Her dancer website Ruby Chan
Discover her Pilates on-line lesson Body Ora on Facebook
https://www.facebook.com/Body-Ora-by-Ruby-Chan-100982418851423