I am Doriane Woo,Taiwanese originated musician, composer, voice over artist, language coach and Martial Arts practitioner. I am crazy about good food, cakes, coffee, sports, music, movies and learning languages. in Coffee & Tea with Dori, we are sharing funny, refreshing, educational and silly things about my life in Paris, different people's adventures in different fields, to inspire us to live better, simpler and happier. I am so happy that I finally started broadcasting again after 15 years, since my Radio job in Taiwan. Thank you, dear Amy, for your support and idea.
Episodes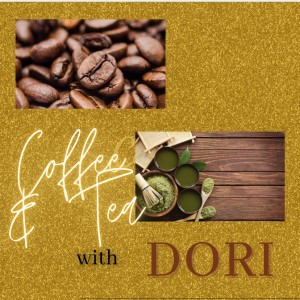 Wednesday Aug 04, 2021
Wednesday Aug 04, 2021
Our lovely and cute Jeanne introduces funny stories about French surnames: originated from nicknames, cultural backgrounds, professions, etc. Origins you never thought of and surnames you never imagined. By the way, Jeanne is French, but in this episode, she is speaking in Mandarin Chinese!
我的可爱🇫🇷法国学生 Jeanne 用中文为大家介绍许多法国姓氏的有趣由来, 也开心谈到她学习中文的经历